AFTER RECITAL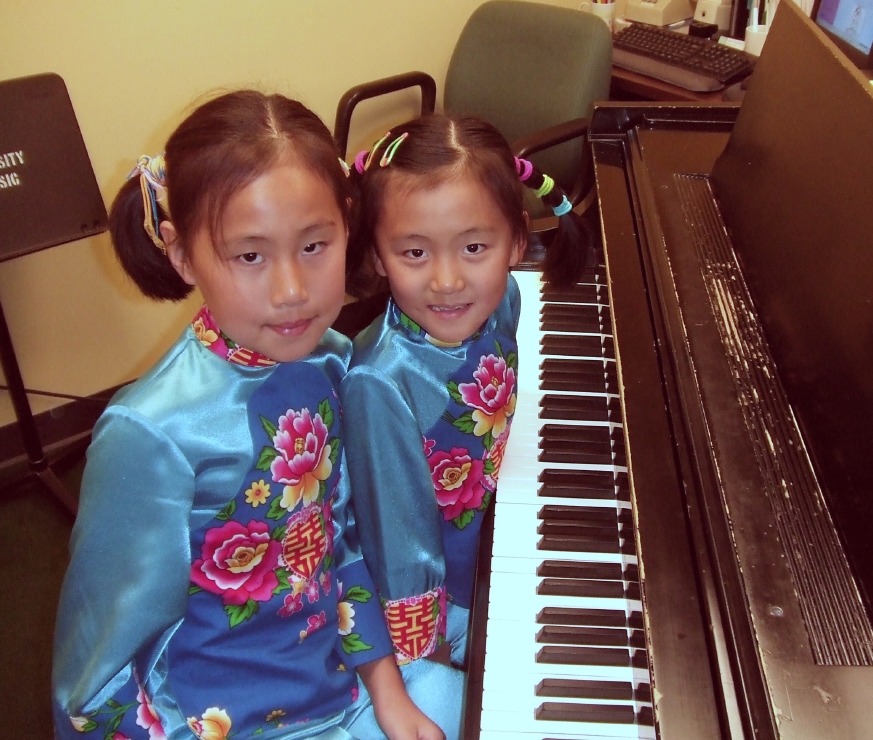 XiuYa & Youli
"Dear Mr. James, You are doing a great job! The recital was really wonderful. My daughters will continue learning with you this summer and fall." - Guifeng, TSU professor
After a recital, I said to a father, "I couldn't play that well when I was five," to which he replied, "You didn't have as good a teacher as he does." - Dr. Hak Choy (VUMC, now at Southwestern, Dallas)
"...I was proud of her. When she sat down she was nervous, took a deep breath and proceeded beautifully. She was really excited about it afterward as well." - Amy, mother of new student, age 7
"The recital was great! What talented children. Thank you for helping to make Eric's first year of piano lessons such a positive experience. He has really enjoyed his time with you. Merry Christmas to you and your family and God's blessings for a healthy and happy New Year." - April, mom
"We were so impressed with the recital. Thanks so much for your dedication to music...I know God will honor it." -- Nancy, grandmother of a first-time recitalist
"Dingding asked me if today is Friday because he wants to have another recital today. I can tell that he really loves playing piano. Thank you for teaching him." - Yunzhen, mother of 5 year old
"My husband and I have attended many of your recitals and are very impressed with your method of teaching and the progress seen in your students." - Aunt of one of my longtime students
From my sister-in-law, excerpted from an email to a friend...
"My brother-in-law teaches piano at Belmont Academy. I went to his Christmas recital and the students and parents really seemed happy with James. It was adorable and moving watching them play." - Linda C., St. Thomas Hospital

Perhaps the highest praise I've ever received came from an adult student who,
while waiting for her lesson, overheard me teaching a 1st grader.
(The studio door was open.) Nancy, mother of a teenager, said:
"You're like Mr. Rogers."
My wife told me if I'm looking for anything more than that, I won't find it.