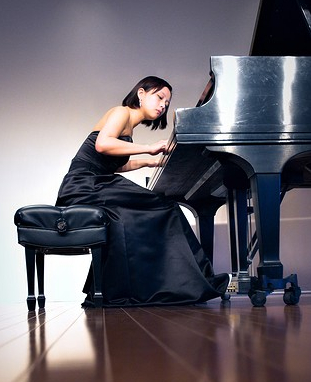 Q: Must I purchase a "real" piano--one with hammers and strings?

Quality grand pianos start around $20,000. They require a large floor space and regular maintenance. Tunings currently run anywhere from $80 to $120 and are recommended twice a year (at season changes). If you can afford it, great!

If this is a bit pricey for you (especially if you are buying a first piano for a new student), an upright acoustic is a good alternative, although a decent sounding upright costs $5,000. Electronic pianos (aka "digital keyboards") take up much less room, require NO maintenance, and there are several excellent models with built-in cases for under $1,500. Smaller portable models with features sufficient for beginners such as the Williams Allegro 88-Key Digital Piano start at $300. For a couple hundred more, a Casio PX-150 or Yamaha DGX series is a sounder long-term investment.

Q: Will an electronic keyboard be okay for learning piano?

A: Many of my students have electronic keyboards. It's best to buy one with weighted, touch-sensitive keys. I also strongly recommend models with at least 5 octaves and a jack for a sustain pedal attachment. If buying a pedal, I recommend either M-Audio or Acorn brands. These are sturdy universal pedals for around $25 shaped just like the pedals on an acoustic piano. Auxiliary equipment such as seat, X-stand and power adapter are a minimal expense.

When shopping around, feel free to contact me with any questions about the models you find.